We build a 'startup operating system' inside large organisations to allow them to partner with- and grow like- startups
Our Tools
Introducing StartupOS™
The StartupOS™ framework helps to reignite the entrepreneurial DNA that was once alive within your organisation
Find out more...
Grow Your Enterprise at Startup Speed
Download Our Free Whitepaper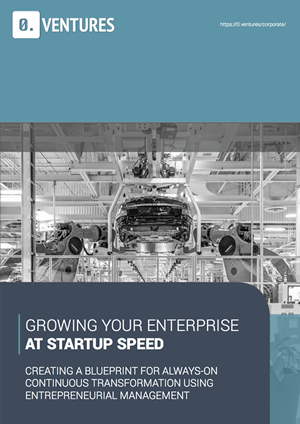 We've been applying our entrepreneurial thinking inside large organisations over the last few years and learned it often takes radical outsiders to come in and cast a more entrepreneurial eye over a large company's operations to find new growth opportunities.
We strongly believe that the large enterprises of tomorrow are those who can leverage the methods and tools of entrepreneurship and the portfolio-mindset of venture investing.
Complete our download form to receive our free whitepaper on building a blueprint for continuous transformation and entrepreneurial culture change in your organisation.
Download Now!